The second gathering of the SirkAQ project was held in Rørvik last week, with great success. SinkabergHansen and Oceanize arranged a two-day gathering that included inspiring sessions and fruitful discussions among all the partners
Around 35 representatives from the eight partner companies participated in the gathering for the project "Circular solutions for the aquaculture industry". The goal of "zero plastic waste by 2030" continues to be a driving mantra for the project. Participants had the opportunity to increase their knowledge and understanding of SinkabergHansen's salmon production and Oceanize's environmental station
Day 1: Educational insight into SinkabergHansen
The first day started at Rørvik Hotel, where the project's status was reviewed. Each partner shared their progress and results from the projec
The day continued with an exciting tour to Nærøysund business park, where we got to see how local businesses are working with technology development. Then the journey went to SinkabergHansen's new fully automated salmon factory where impressive amounts of salmon are processed. The visit concluded with a trip to one of SinkabergHansen's submerged farming facilities. An enlightening day with good discussions among the project partners.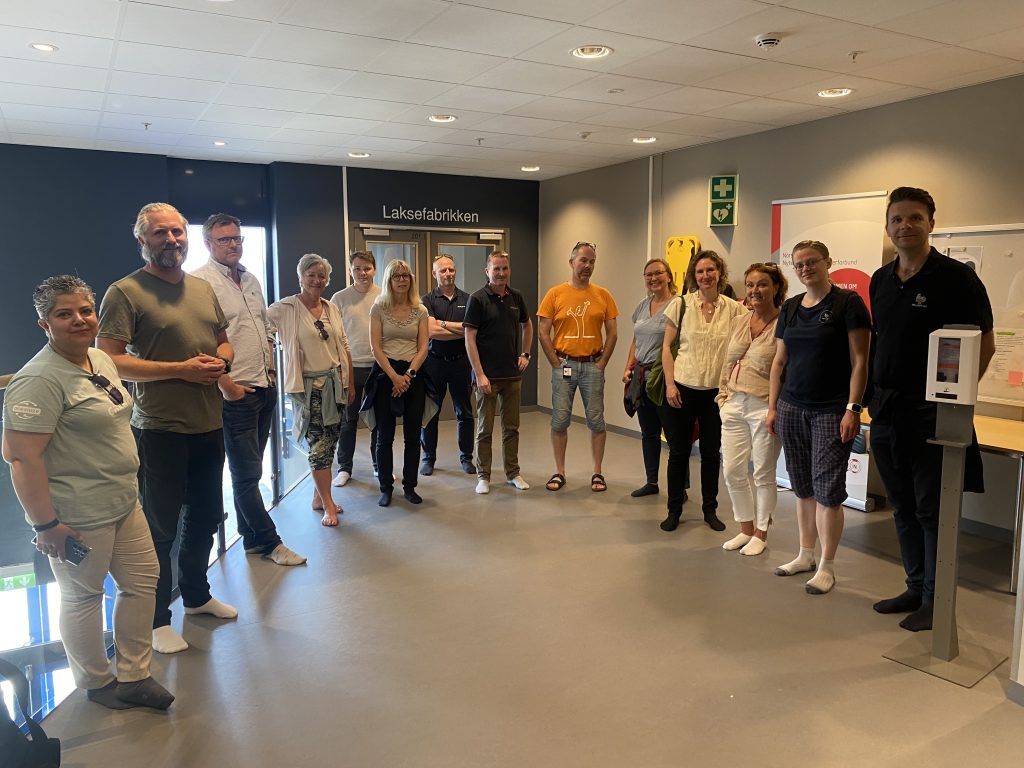 Day 2: Visit to Oceanize and project discussion
The second day of the gathering started with an engaging tour of Oceanize's facility, led by founder and business developer Tom Richard Hamland. The day continued with reviews and discussions about the project's progress and future plans.
These two days of intense activity and constructive discussions resulted in a significant exchange of ideas across the entire consortium. We now look forward to further progress in our shared vision of "zero plastic waste by 2030".
Planning for the next gathering is already underway. It will take place in Oslo, with Oslo Metropolitan University as the host